Regular price
$1,699.00
Sale price
$1,699.00
Unit price
per
The Segway Ninebot G65 is an exceptional electric scooter, boasting top-tier features and unrivaled power. It stands as the pinnacle of Segway's scooter lineup, designed to offer unparalleled durability and performance. Among its notable enhancements, the G65 boasts the longest range available for Segway scooters approved for road use in Australia. With a powerful motor and a battery built for extended journeys, the G65 delivers impressive performance to match its sleek design. Moreover, riders can expect a premium experience thanks to the scooter's exceptional handling capabilities and its front and rear suspension system, providing added comfort even in the face of road obstacles. Reinventing premium e-mobility, the G65 incorporates triple suspensions, double brakes, and complies with the EN17128 folding stem standard, setting a new benchmark in the industry.
Buy Now
View full details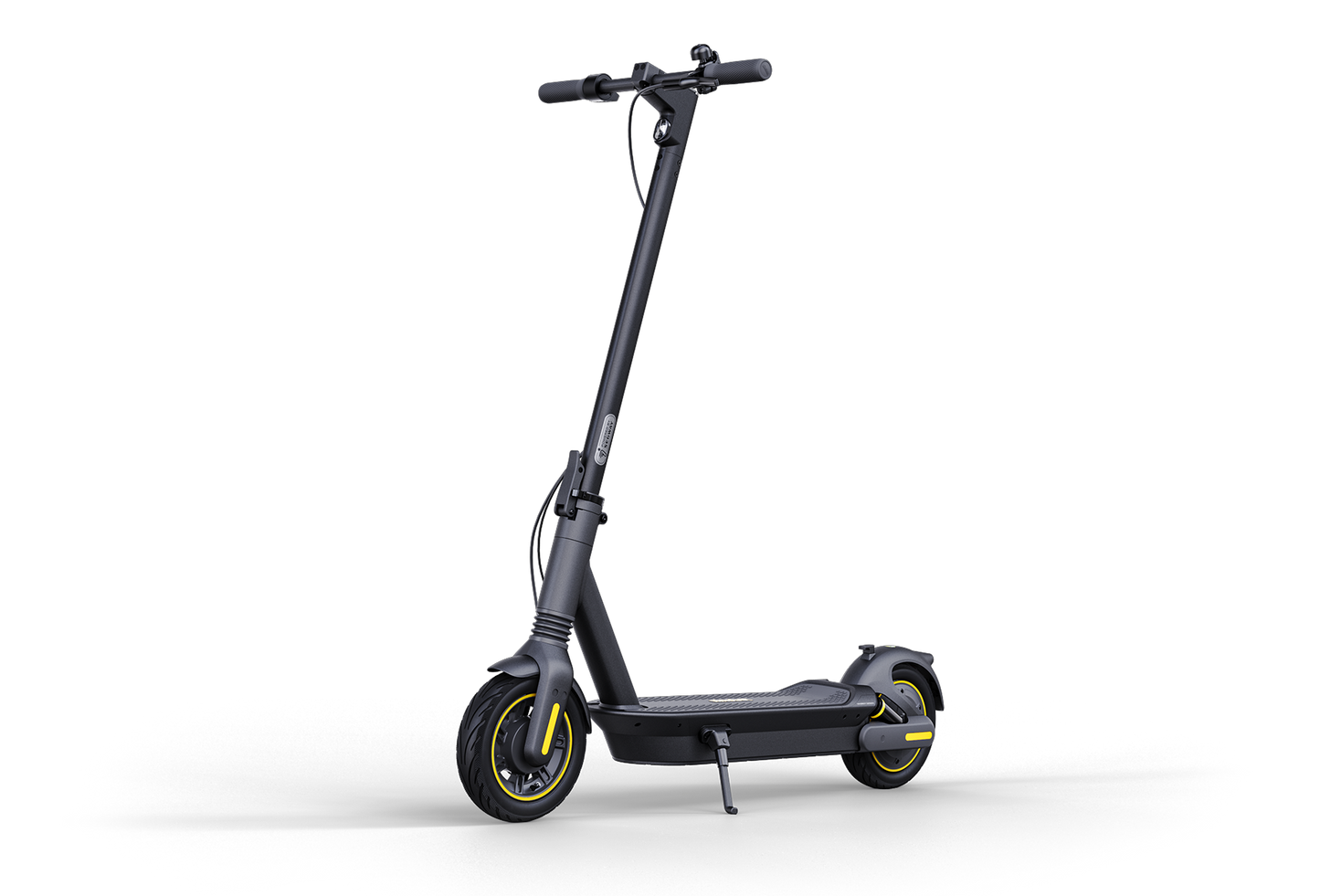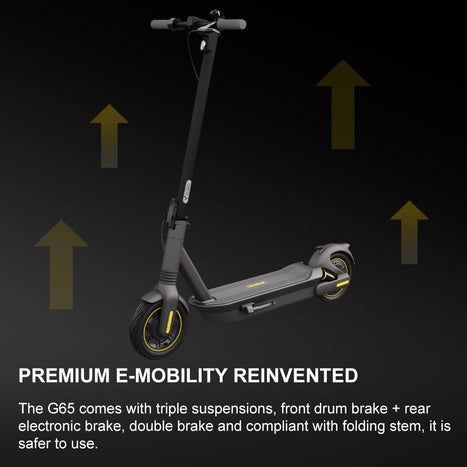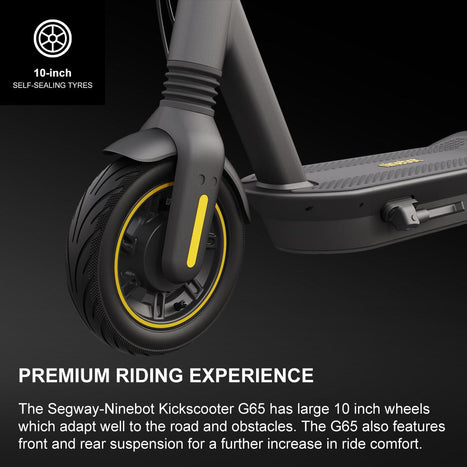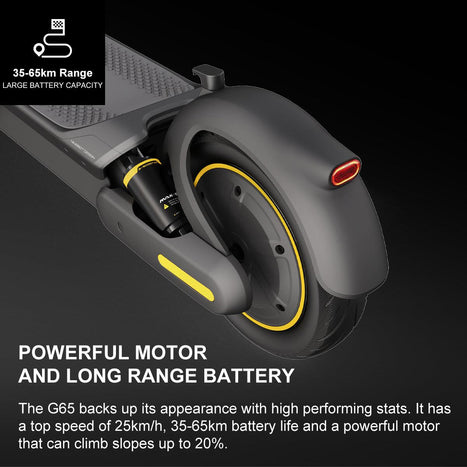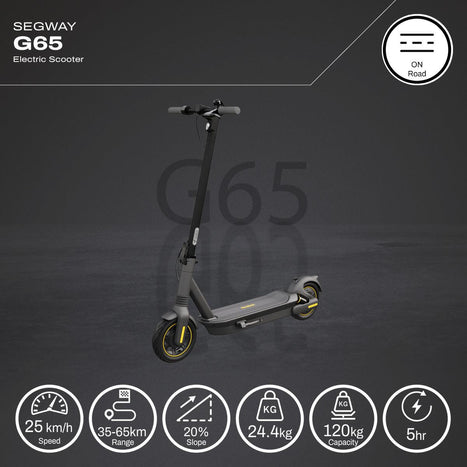 MAX G65
Max Your Way
Discover the fantastic world with the upgraded Max by Segway.
Front & Rear Spring suspension
Performance MAX+
Triple suspension system
Strong power outpout
Incredibly long range with BMS system
Outstanding road adaptability
Upgraded ergonomic design
Explore further with longer range

Ride up to 65km on a single charge, thanks to the 551Wh/ 15300 mAh large battery with a dynamic power supply. The long range easily covers your 15km life circle.

Ride with smart BMS,
ride with protection

The Smart Battery Management System (BMS) closely monitors the battery status with six-protection mechanism to ensure battery safety.

Short circuit protection

Overcurrent protection

Double Protection from overcharging

Double protection from over-discharging

Temperature protection

Under voltage auto-sleep protection
All-around upgraded ergonomic design

Upgraded 1270mm stem size, 520mm wider handlebar, upgraded comfortability.

All-around upgraded ergonomic design

Wider deck with assitant footboard, more room for your feet.

All-around upgraded ergonomic design

Thicker non-slip foot pad made of elastic silicone.
Design MAX+
Fashion appearance
Easy folding
Simplest charger
Safety MAX+
Reliable braking system
Conspicuous lighting
Reassuring water resistance
Smart MAX+
3 riding modes
Smart APP
Energy recovery
ECO Mode
15 km/h
Longer Range
Drive Mode
20 km/h
Balance of Range & Speed
Sport Mode
25 km/h
Better Acceleration
Firmwareupdate
Slidingunlocking
Bluetooth
Riding datamonitoring